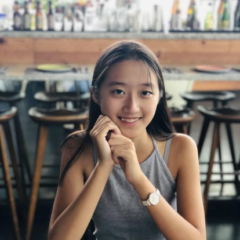 YEAR 1, BBA (LAW) & LLB, HKU
Jasmine Wong
During my 3 weeks internship, my most important task was to design a user acquisition plan targeting university students with a presentation in the end.
There were two major aspects regarding the user acquisition plan: Instagram content and physical events. Under Elba's guidance, I did research into different IG accounts on how they achieved their success. There was a lot to be learnt from Elba's past experience and expertise in media writing. For instance, I learned to pay more attention to the target audience's behaviors or beliefs, the specific styles and messages to be delivered by each brand account.
When I started working on the marketing plan, I got advice from Belle to use different metrics to describe the desired outcome with attainable objectives and a clear time frame supported with concrete numbers. This was vastly different from my experience doing case competitions in school where financials and implementations were often the least important parts. I gained hands-on experience and was trained to be more detail-minded with numbers in this challenging task.
Since Buds Never Stop is a tech startup, I had a lot of exposure to the technology field. As a business and law student, I always felt tech sounded a bit far-fetched and ambiguous. Through the experience I have developed my interests in programming after conversations with the data scientists and app developers of BudsAlike.
My internship experience with Buds Never Stop was my first formal internship and also a first in a startup company. I expected it to be a little bit terrifying at first. However, my colleagues have made me feel welcomed and I also had the chance to meet and talk with all the co-founders throughout. I would like to give special thanks to Michelle, who as my supervisor had helped me from the beginning. On top of brainstorming ideas with us, she shared her insights on careers, taught me to have a deeper understanding of my strengths and weaknesses within a working environment. She also set an example on how to coordinate and create a vibrant working environment.
To conclude, I am truly grateful for this internship opportunity. Even though my time working here was short, I found the journey extremely fruitful and eye-opening.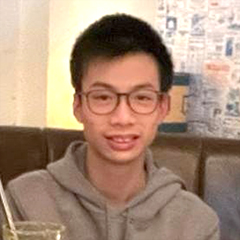 YEAR 1, BBA (INTERNATIONAL BUSINESS AND GLOBAL MANAGEMENT)
Ming Cheung
I have to express my gratitude to Buds Never Stop for offering my first ever internship. Even though it was just a short three-week winter internship, it was yet a fruitful one.
Buds Never Stop is developing a mobile app called BudsAlike. I had the opportunity to work on a wide array of tasks for BudsAlike, from social media planning, user optimization, user experience content contribution to user acquisition strategies, etc. My experience was very hands-on with opportunities to work closely with social media strategists and founders. I have gained insights on how to prepare a business plan with context taking into account various factors from a managerial point of view.
Moreover, I am amazed by the preparation that has been done before launching BudsAlike. I came to realize the importance of user experience that everyone here strives to create better UX. I am thankful for the steep learning curve that allowed me to have exposure to many parts of the development of BudsAlike.
All in all, it was a valuable experience working in Buds Never Stop and I have benefited a lot from this internship. A big thank you to my colleagues and supervisors who have enabled me to learn and grow not only in terms of knowledge but also in business acumen. I am confident that  BudsAlike will receive great success.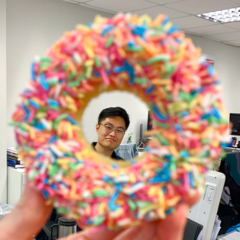 YEAR 3, INFORMATION ENGINEERING, CUHK
Anthony Chan
My 2.5 months internship was focused on developing a mobile app, which I have found useful in getting insights through the development and maintenance process of it. I have had the opportunity to develop my ability in learning a new programming language, Python.
On top of acquiring new skills, I also had the opportunity to further my skills in guideline writing, which I discovered to be crucial. As an Information Engineering student, the experience of reading a guideline is countless. Writing, on the other hand, is a completely new experience for me. The main objective of the guideline is to help others, even someone who does not understand Python, to be able to take over my job. Guideline writing is an important skill for programmers, especially for codes that do not require frequent updates. To make the program more readable, programmers usually will add a footnote near some function or code. Guidelines will help other programmers or even later yourself to understand the code in a short period of time. My skills in writing detailed and comprehensible guidelines has definitely improved after this experience.
Buds Never Stop is the first technology company in my career. As part of the team, I participated in building up a database for their crowdsourcing app, BudsPhoto, which provided me an even more diverse experience in app development. Due to the start-up nature of the company, I also had hands on experience in visualization of data patterns and correlations, designing and engineering of app features. On the data science front, I also assisted with analysis and optimization of the neural network models, which broadened my exposure in the technology space.
Buds Never Stop is a young company, with flexible style of working, offering a work-hard-play-hard experience. The company organizes social events such as movie night, from time to time additional to gaming lunch, breakfast sharing etc. The company is full of vitality which I enjoyed.
Overall, I am satisfied with my internship in Buds Never Stop. It helped me broaden my horizons in the technology industry and increased my ability of problem-solving and written communications. I will definitely recommend this internship program to my friends and peers.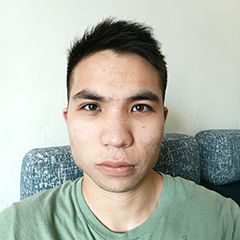 YEAR 3, B ENG BIOMEDICAL ENGINEERING, CUHK
Dayan Melisov
During my internship period, I have learned several important lessons on personal responsibility, and how not to fall into stress and despair. I have also got a glimpse of understanding of how the corporate world operates and how should one act to succeed in it.
Personal responsibility is an important issue, especially when people work in a group or in a large corporation and rely on one another to produce goods or provide services. Each element in the system is dependent on each other and that binds everyone quite strongly. If one misbehaves or works inefficiently, slowing the whole team down, it will negatively affect the company; and therefore customers, the people who trust the organization, may get an unsatisfactory experience. The responsibility is the feeling that brings so much stress and misery if you fail to do the job properly. But it is the same feeling that wakes you up in the morning and inspires you to work hard because you can contribute so much to society through your efforts.
I was new to the actual work environment in the industry. At Buds Never Stop, I enjoyed the internship pretty well. I was doing the small task to help and facilitate my supervisor with his work, including visualization of data patterns and correlations, designing and engineering of features, analysis, and optimization of the neural network models. Besides that, I learned a lot from our CEO during casual talks. He pointed out how important it is to truly understand and excel in your field of expertise and moreover, know how to apply theoretical knowledge and bring people and their ideas together to produce something useful and meaningful. I also understand that regardless of profession, the ability to speak, write, and present ideas clearly are always the most valuable skills one should have. It is very difficult to coordinate and work together if even one of the team members cannot deliver his thoughts properly.
Overall, I am satisfied with my internship experience. It significantly changed the course of my life. It helped me to broaden my horizons in this state of uncertainty about what one should do after graduation. I will definitely recommend this internship program to my friends and peers.